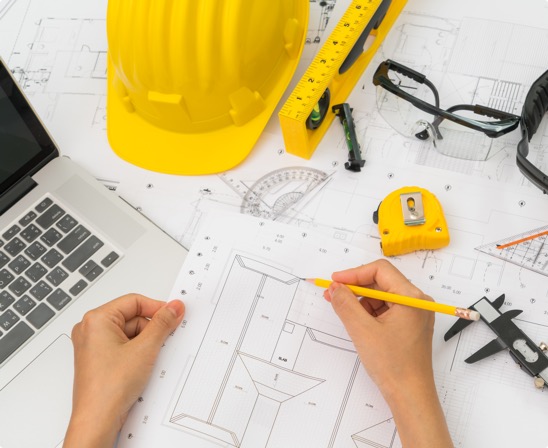 Minhas Construction Corporation was founded in 2008, with a strong vision to be a high quality contractor specializing in a broad range of masonry services. Today, it has expanded to become a successful general contractor working on multi-million dollar construction projects. Since its inception, our team has built a solid reputation for providing "on time on budget" performance while constructing some of New York's most complex and interesting projects. We have been involved in many infrastructure flood control and mitigations, local law 11, Power Plants, government buildings including correction facilities, institutional, commercial and residential projects.
Minhas's mission is to provide construction services in a professional manner to exceed the expectations of our clients. We maintain a commitment to safety, quality, integrity, collaboration, and value; the principles of our business operation.
President's Message
Welcome to Minhas Construction. As President and CEO, I am proud of the work we do and how we go about doing it.  Safety is the core of everything we do and remains our number one priority. Our safety culture is deeply rooted in our overall business strategy and we are committed to providing necessary resources, support and trainings towards ensuring each and every employee returns home safely at the end of the day.

Over the last decade, I have seen the construction industry evolve, and so did our company. What started as a small, family-oriented company has grown into an award-winning organization. That said, some things haven't changed. The values we carry since our inception remain with the Company today – to provide a product we can be proud of.

At Minhas, our goal is simple; we strive to exceed your expectations. Our team of experts will collaborate with you to translate your project ideas into reality. Our goal is to work together at the earliest stage possible in order to build every project in the most cost-effective way. We have built our reputation through our best industry quality workmanship and unparalleled commitment to customer satisfaction. Building is our passion. It can be seen in the field as our construction teams work hard to get every detail correct. I am proud of our team who work hard every day to make sure that the finished projects we build are even better than what was envisioned.
I appreciate you taking the time to visit our website. We would welcome the opportunity to be considered for your upcoming project. Please let us know if we can be of assistance.
Best regards,

Waqas R. Mahmood
President & CEO
WHAT WE DO
Our collaborative construction approach brings all of the services you need from concept to completion into one, seamless process. We have the knowledge and the experience to customize a solution to meet the specific needs of your project.
WHO WE ARE
Minhas Construction is a full-service general contractor serving the New York metropolitan area since 2008. We specialize in public and private building and industrial projects
WHY MINHAS
With numerous satisfied clients, we understand what it takes to make a project reality. Through our experience, vision, and knowledge, we are able to accurately and thoroughly deliver both the client's expectations and vision for the project.
The Five Pillars of our Company
Safety
Regardless of the project, safety remains, and always will be our number one priority. A core value of each project is a commitment to the safety of all team members.
Quality
At the core of every successful business is a collective commitment to quality. By embracing a higher standard of excellence, our people deliver higher quality results while maintain project budget.
Collaboration
We believe in facilitating a team approach among all building partners to create a sharing of knowledge that delivers the best possible project results in the most efficient manner.
Integrity
We stand behind our work through the moral and ethical principles of honesty and trust, an approach governed by our impressive track record of over a decade in business.
Value
It is ingrained within us to deliver the best value for our clients. Our experience, knowledge and proven processes result in maximized value
We Provide
Take a look at what we are offering to you
At Minhas Construction, we pride ourselves on giving our clients more than they expect. As a full-service construction firm
When it comes to historic renovation, it's all in the details. Saving and reinvigoration our built heritage is a value in itself
Minhas Construction provides a hands-on approach to managing projects, from inception to completion.
Minhas provides Emergency Disaster Restoration services and design-build Flood Control Systems
With our extensive knowledge in the field of facade restoration and building exterior, we provide one stop shop services
Minhas electrical division licensed to perform work in the State of New York and New Jersey